The 44,600 sq m (480,000 sq ft) buildings were designed by PLP Architecture Ltd and tenants include BHP Billiton Plc and Egon Zehnder.
It's the second time in three years that a project involving the UK's largest real estate investment trust has won the so-called Carbuncle Cup.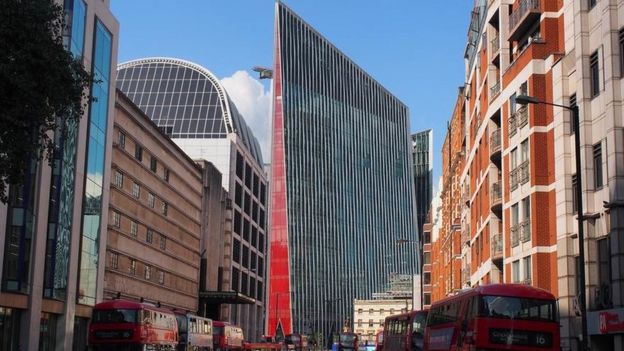 The 2015 award was bestowed on the Walkie Talkie, the skyscraper that Land Securities jointly developed at 20 Fenchurch Street.
Judge Catherine Croft said: "It makes me want to cringe physically. It's a crass assault on all your senses from the moment you leave the Tube station."
David Rudlin said the red cathedral like spire on Nova South was a particular cause for concern.
"It's got the same proportions as Salisbury Cathedral. For me the spire gives it carbuncular status – otherwise it's just a bad building", he said.
The title was awarded to PLP Architecture for the office buildings.
---
The other buildings on the 2017 Carbuncle Cup shortlist were as follows:
Preston Railway Station Butler Street Entrance by AHR
Greetham Street Student Halls, Portsmouth by Cooley Architects
Extension on 8 Somers Road, Malvern, Worcestershire by Vivid Architects
Circus West, Battersea Power Station, London by Simpson Haugh
Park Plaza London Waterloo by ESA Architecture
---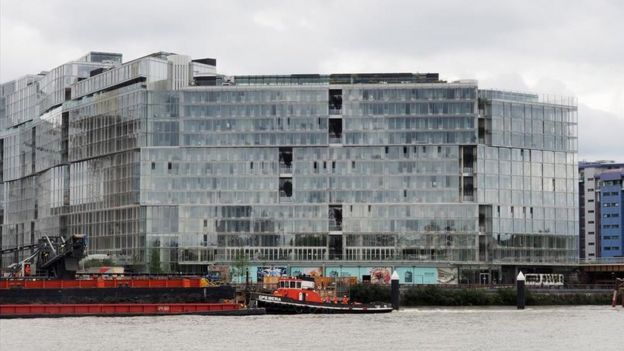 Building Design started the award in 2006 as a "light-hearted way of drawing attention to a serious problem – bad architecture blighting the country's towns and cities".
Past winners have included Liverpool's ferry terminal, the renovation of the Cutty Sark and an apartment block incorporating a branch of Tesco in Woolwich, south-east London.
Readers put forward the nominations and a panel draws up the shortlist.
PLP said it did not want to comment on the announcement.
---
London's Carbuncle Cup six-year winning streak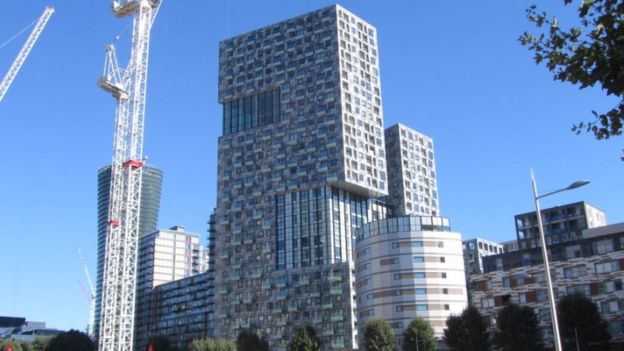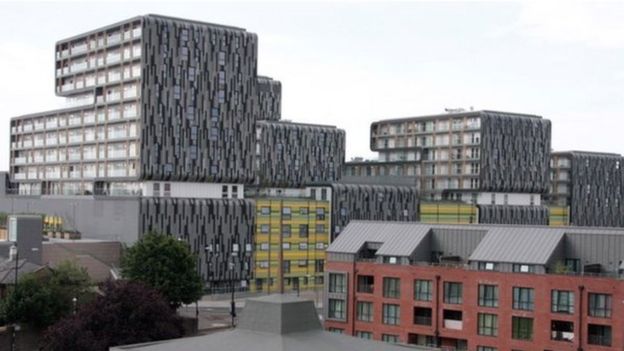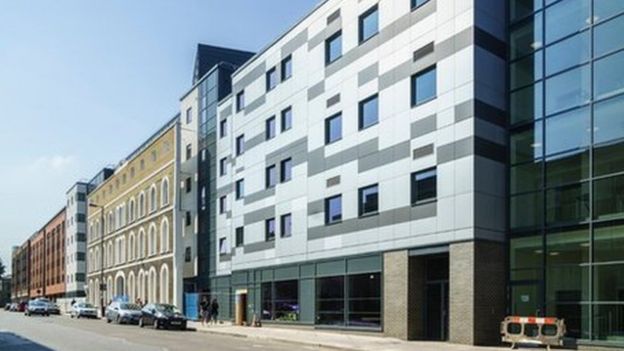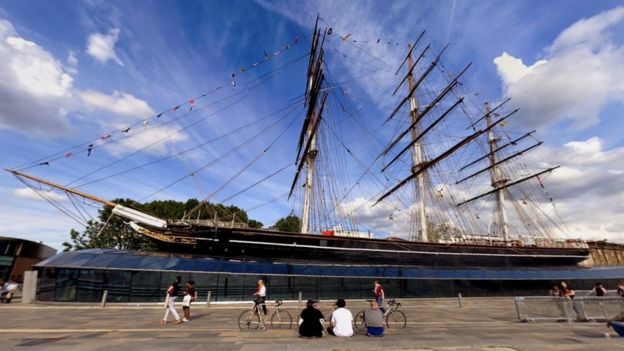 "The architect appears to have been inspired by the fractured, angular shapes beloved of star architects like Frank Gehry and Daniel Libeskind and applied these to a run-of-the-mill spec office development," Thomas Lane, editor of the website for architects, said in a statement on Wednesday.
"The result is two large blocks sliced and diced to create a series of angular volumes drunkenly leaning on each other."
Nova was selected by the judges ahead of a shortlist that included an apartment block at Battersea Power Station and the Park Plaza London Waterloo hotel. Entries for the award are submitted by readers.